Cosimo Paravano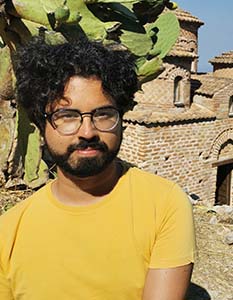 Cosimo Paravano
I am a native of Florence, Italy, and studied Classics and Ancient History at the Scuola Normale Superiore, Pisa, and the University of Pisa (BA, MA, 2014-2019), with fully-funded exchange semesters at Freie Universität Berlin (winter term 2017/8) and Princeton University (spring term 2019). In Vienna, I am a doctoral assistant in Byzantine studies (Praedoc Universitätsassistent, September 2019 - August 2023) at Department of Byzantine and Modern Greek Studies of the University of Vienna. For the a.y. 2023-24, I will be a Junior Fellow in Byzantine Studies at Dumbarton Oaks (Harvard University) in Washington, DC.
Here in Vienna, I co-organised the Forum Antike lecture series (summer term '21-summer term '23). Within the cluster Ancient, Byzantine and Medieval Studies of the Doctoral School, I co-founded and co-organized the PhD Symposion, as well co-initiated several joint initiatives with graduate students from the Department of Medieval Studies at Central European University: these include the 1st and 2nd joint CEU - UniVie Late Antique and Byzantine Graduate Workshop (April 1, 2022 and February 24, 2023), the international graduate conference 'Byzantium Translating and Translating Byzantium' (June 2-3, 2023), as well as many reading group sessions.
Anyone wishing to know more about my research or just exchange ideas is very welcome to contact me!
Research interests: Late Antique and Byzantine cultural history - Late Antique Rhetoric (especially Libanios and John Chrysostom) - Syriac culture - so-called Byzantine classical reception
Current research projects: After developing an interest in Late Antiquity as a Classics student, I am now broadly interested in Byzantine cultural history, as well as Syriac studies. My dissertation is provisionally entitled "Rhetoric and Citizenship in Early Byzantine Antioch (4th–6th c.)" (supervisors: Prof. Claudia Rapp, Vienna, and Gianfranco Agosti, Pisa) and will synoptically investigate how sophists and preachers conceptualised their rhetorical activity and how different types of speechmaking conditioned civic life in the city of Antioch. The dissertation will specifically focus on sophist Libanius (314-393 CE), preacher and then bishop John Chrysostom (c.350-407 CE) and patriarch Severus of Antioch (d. 538 CE).
I am also worked on the political and anti-Miaphysite agenda behind Eustratios' Life of Golinduch (early 7th c. CE) and ceremonial context and function of Manuel Holobolos' prokypsis court poems (13th c. CE).
Publications:
'Retorica e dinamiche del potere ad Antiochia nel IV secolo. Introduzione, traduzione e commento all'orazione A Icario (26 F.) di Libanio', Medioevo Greco 20 (2020), 165-208.
Review of Raffaella Cribiore, Between City and School. Selected Orations of Libanius, Liverpool, Liverpool University Press: 2015, Medioevo Greco 18 (2018), 390-396.
Book report of Andrea Pellizzari, Maestro di retorica, maestro di vita: le lettere teodosiane di Libanio di Antiochia, Roma, L'Erma di Bretschneider: 2017, Medioevo Greco 18 (2018), 491-2.
Blogpost:
Podcast Doctor it! episode 2 with Cosimo Paravano on "Didactics in practice"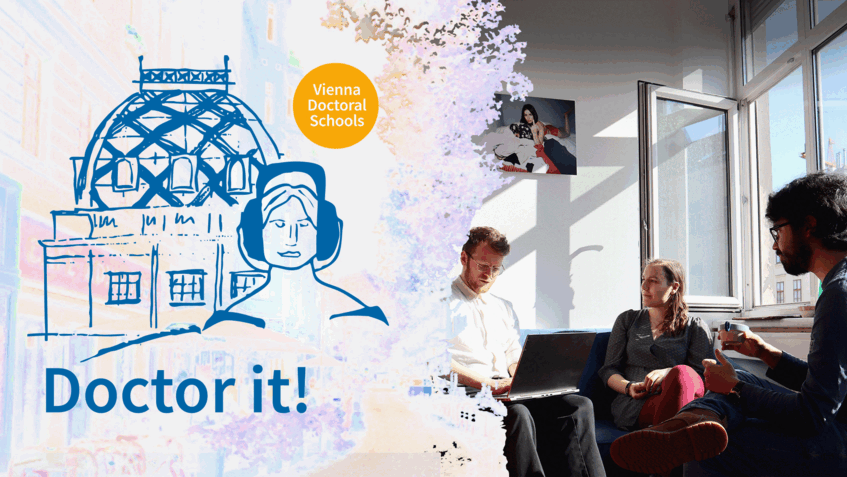 In a seminar room, whether physical or digital, PhD candidates navigate between student, researcher, and teacher. As first-time course instructors, they encounter two big questions in particular: How do you teach what you do? And what are your resources and tools to master this task?
In episode 2 of "Doctor it!", we hear insights into this from PhD candidates Azade Kakavand from the Department of Communication and Cosimo Paravano from the Department of Byzantine and Modern Greek Studies. They share their experiences from "both sides of the desk", sometimes sitting next to, sometimes vis-à-vis from students, peers and researchers with advanced expertise in research didactics. Listen in and hear their dialogue with our host Rasmus Wardemann, in which they address the myth of the "natural teacher" and share their teaching strategies in dealing with different group sizes and course types. Find out what difference an alumni-pen makes for Azade's consciousness as someone in a position to impart academic knowledge and what Cosimo means by "teaching does not have to happen behind closed doors"!
Articles and podcasts mentioned in the episode:
"The Damaging Myth of the Natural Teacher"
"Dead Ideas in Teaching and Learning"
This episode was written and produced by Angelika Hudler, Max Brockhaus, and Rasmus Wardemann, edited by Martin Pokorny, and hosted by Rasmus Wardemann. Special thanks go out to our guests, Cosimo and Azade.