Aleksandar Ranković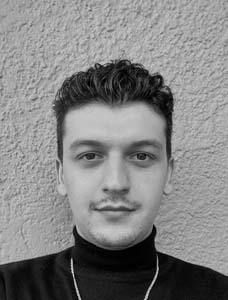 Aleksandar Ranković
Aleksandar Ranković (*1994) was awarded a bachelor degree in Political Science from Sciences Po Paris and a master's degree (with distinction) in East European Studies from the School of Slavonic and East European Studies (SSEES) at University College London. In his master's thesis, under the supervision of Professor Wendy Bracewell, he carried out fieldwork on the Northern Adriatic investigating processes of identification and groupness in borderlands. He also undertook research visits at Boğaziçi University Istanbul and the Free University Berlin. Since 2020 he is a PhD student at the University of Vienna under the supervision of Professor Claudia Kraft – affiliated with the Department of Contemporary History and the Research Platform for the Study of Transformations and Eastern Europe. His research is funded by a PhD fellowship of the German Academic Scholarship Foundation (Studienstiftung des deutschen Volkes).
Research interests: At the moment, my research interest lies at the intersection of the histories of transformation and gender in Yugoslavia and the post-Yugoslav space. In the past, I have also worked on historical anthropology, issues in area studies, and strategies of belonging.
Current research project: In my doctoral thesis, I explore the anti-war activism of marginalized actors such as feminists, deserters, and homosexuals on the eve of Yugoslav disintegration. Taking into consideration what actors were neglected in the recent history of transformation allows for a better understanding of what historiography has thought to be crucial issues of "transformation". My research project aims at overcoming the lacking explanation for the role that marginalized actors occupy in processes of transformation – since their existence at the margins of society did not necessarily exclude them from actively taking part in societal change. Consequently, I will investigate the binding forces of actors that are seemingly marginalized in different ways. While feminists, deserters, and homosexuals each might have their particular experience of marginalization, their political union (loosely as it may be) produced a lasting network of actors engaged in the critical assessment of transformation in disintegrating Yugoslavia. In shedding light on the conditions and options of anti-war activists, I want to question the idea of transformation as an exclusively technical progression in history. On a different level, I want to explore how historians can work with non-official archives in order to expand the classical understanding of transformation as a historical process merely taking place in institutions, administrations, and offices. Loosely organized pacifist and antimilitarist groups in Yugoslavia operated in difficult material conditions. In the beginning, these actors functioned in highly volatile organizational structures, which did not much care about compiling any sort of "centralized" archive. Working with different archival forms – fragmentary, improvised, and "unprofessional" – I want to contribute to the study of transformation through the exploration of private collections, community efforts of preserving, and their difficulties of transmission.