Julia Schulte-Werning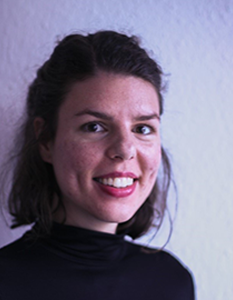 Julia Schulte-Werning
I obtained my bachelor's degree in Modern and Contemporary History from the Albert-Ludwigs-University Freiburg and my master´s degree in History (focus: Global History) from the University of Vienna, with stays at the University of Oslo and the Humboldt-Universität zu Berlin. During my MA in Vienna, I developed a particular interest in the history of knowledge and its interconnections with modern humanitarianism. In my MA thesis I looked at hygienic health discourses and practices in interwar Europe, examining issues of bioscientific perspectives on the "Jewish body," techniques of prophylaxes and the popularization of knowledge. During and after my studies I worked in the fields of communication and digitization at a museum. Since October 2021 I am prae-doc assistant at the Department of History.
Research interests: History of humanitarianism, history of knowledge, social history of medicine, Jewish history, global history, 19th and 20th century, digital humanities, public history
Current research project: Jewish Medical Humanitarianism in North Africa from the 1940s to the 1960s (Working Title)
In the mid-1940s, the Jewish health care organization Œuvre de Secours aux Enfants (OSE) became active in the Jewish communities of Morocco and other parts of North Africa. The organization established a variety of institutions and services, especially for the medical and preventive care of children. Among other illnesses, it specifically targeted what contemporaries termed "social diseases," which at the time were attributed to hygienic deficiencies – focusing on the prevention and treatment of the three "T": tuberculosis, tinea, and trachoma. Analyzing the OSE´s engagement in North Africa, my PhD project aims at shedding new light on Jewish humanitarian internationalism through the lenses of "development," decolonization, and international health politics in the mid-20th century.