Raphael Besenbäck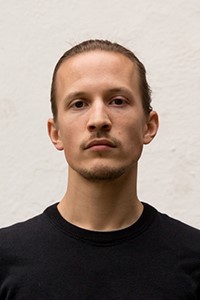 Raphael Besenbäck
Research interests: Digital History, Media History, Sustainability and Environmental History, semiotics of Typography and Cartography, and visual storytelling.
Current research project: Complexe Digitalität. Narrative der Komplexität und ihrer Veränderung im hegemonialen Diskurs zu Digitalität und Digitalisierung. (working title)
The project sheds light on interpretations of digitality and digitalization through terms of complexity.
Publications
Der modellierte Pflanzenraum. Wie der Mensch die Verbreitung von Pflanzen beeinflusst, In: Stefan Mann / Sabine Ritter / Stefan Zahlmann (Hg.): Invasivität. Dimensionen eines kulturellen Phänomens, Weitra [voraussichtlich 2023].

Der Blick aufs Meer. Die Seefahrt und St. Brendan, In: Stefan Zahlmann (Hg.): Die Wirklichkeit der Steine. Realitäten – Dimensionen, Fiktionen, Narrative. Weitra 2021.
Die Komplexität des Digitalen Zeitalters. Ein Beitrag zur Komplexitätsforschung aus Sicht der Digital History, Wien, 2019.