Benedikt Stimmer, MA MA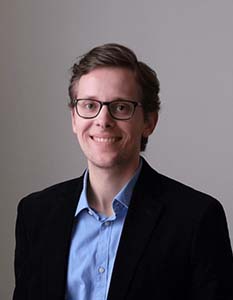 Benedikt Stimmer, MA MA
https://univie.academia.edu/BenediktStimmer
Benedikt Stimmer studied History as well as German Philology in Vienna and Warsaw. In 2019, he graduated with a master thesis on the Josephinian language policy in Galicia, which was awarded the Francis-Stephen-Promotion-Award of the Austrian Society for Eighteenth Century Studies. After his subsequent graduation in German Philology, he was a short-term fellow at the German Historical Institute in Warsaw in the summer of 2021. He is currently working as a university assistant (pre-doc) at the university of Vienna, conducting comparative research about the Austrian and Prussian language and school policies in their Polish provinces around 1800.
Research Interests: The Habsburg Monarchy and Prussia in the long 18th century, language policies and language planning, history of education, comparative cultural history, travel literature.
Current Research Project: "National-Erziehung" als Spracherziehung? Die Sprachenpolitik der Habsburgermonarchie und Preußens in den Teilungsgebieten Polens im Kontext aufklärerischer Bildungspraktiken (1772–1807/09)
Following a comparative and a discourse-analytical approach, the project attempts to assess the significance of language issues in the context of the Habsburg and Prussian school policies in the territories annexed during the Partitions of the Polish-Lithuanian Commonwealth from 1772 onwards. By reading language policies as a facet of enlightened educational practices as well as state consolidation, their interrelation with narratives of civilization, but also a crisis of "Enlightened Absolutism" and a subsequent adaptation to changing political conditions is analysed. The end of the study is marked by the loss of most of the formerly Polish provinces to the Duchy of Warsaw in 1807 and 1809.
Publications:
Language and Civilisation. Imperial Education Practices and the Dissemination of German in Early Habsburg Galicia (1772–1790). In: Lahner, Julian / Romberg, Marion / Wallnig, Thomas (Hgg.): Kirche und Klöster zwischen Aufklärung und administrativen Reformen (Das Achtzehnte Jahrhundert und Österreich. Jahrbuch der Österreichischen Gesellschaft zur Erforschung des Achtzehnten Jahrhunderts 36, Wien / Köln 2021), 179–189.
Appropriationsraum Karpaten. Balthasar Hacquet und das josephinische 'Blickregime'. In: Spiegelungen. Zeitschrift für deutsche Kultur und Geschichte Südosteuropas 16/1: Transnationale Karpaten (2021), 11–19.
'Ein Asyl für alle Confessionen und Nationen'. Sprache und Schulwesen in der Bukowina im späten 18. Jahrhundert. In: Haarmann, Daniela / Petrovszky, Konrad (Hgg.): Sprache und Gesellschaft in Südosteuropa im 18. Jahrhundert (Yearbook of the Society for 18th Century Studies on South Eastern Europe 3, Graz 2021), 128–140.
'Zivilisierung' durch Sprache? Die Verbreitung des Deutschen im Rahmen der habsburgischen Schulpolitik in Galizien 1772–1790. In: Pasewalck, Silke / Weber, Matthias (Hgg.): Bildungspraktiken der Aufklärung (Journal für Kultur und Geschichte der Deutschen im östlichen Europa 1, Berlin / Boston 2020), 179–196.