Olga Malashkina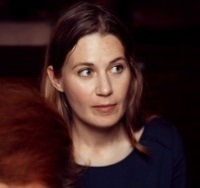 Olga Malashkina
In 2010, she got M.A. in Russian studies at Moscow Teacher Training University (Thesis: The conception of Russia as a periphery Empire (based on "The Cambridge History of Russia"). In 2011-2014, Olga studied at the Institute of Russian History of Russian Academy of Science. Since 2022, Olga is a PhD student at the University of Vienna at the Eastern-European cluster. In Moscow, she worked in the Museum of GULAG history and the Archaeological Museum. Between 2009-2021, she managed a Historical project offering walking tours conducted by PhD students.
Research interests: economic history, social history, Archaeology, Soviet studies, repressions of 1930-1950's in the USSR, the history of GULAG, urban history, applied history.
Current research project: The analysis of the occupation of Austria: the origin, functioning and development of the Soviet Economic Enterprises in Austria (USIA) 1945-1955.
The theme of Soviet Occupation in the framework of World War II has become one of the central issues in recent years, and has been examined in many aspects: State Treaty negotiations, the problem of former German property, 1950 October strike, violence towards the civilians and economic exploitation. Although the Administration for Soviet Property in Austria controlled several hundred expropriated enterprises throughout 9 years, 1946-1955, all written documentation disappeared from Austria, thus Austrian and German history scholars experienced the lack of primary data. This project aims to discover the missing parts and build up a complete picture of the economic Occupation of Austria 1945-1955.