Deborah Müller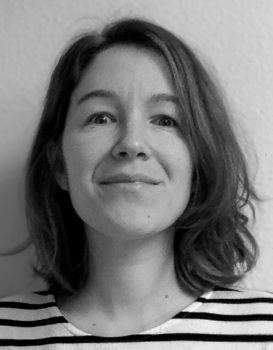 Deborah Müller
I studied History of Art and Architecture, Theory and History of Photography, and Philosophy (BA) at the Universities of Bern, Zürich, and Paris-Sorbonne (Paris IV). During my studies, I worked on different art and exhibition projects. In 2021, I completed my MA in Art History and Philosophy at the University of Basel, with a thesis on Dutch-Surinamese artist Stanley Brouwn, focusing on the performative practice of Brouwn's marginalized and later self-censored early work. After working as an assistant curator at Kunsthalle Portikus in Frankfurt am Main, I received a histcult:doc fellowship from the Vienna Doctoral School of Historical and Cultural Studies in October 2022, where I have since been writing my dissertation under the supervision of Prof. Sebastian Egenhofer.
Research interests: History, theory, and criticism of modern and contemporary art; the history of media; image and text-relations; art and ecology; interconnections between art and technology around 1970.
Current research project: In my dissertation I investigate the nexus between ecologically informed and technologically structured art around 1970 on the basis of different artistic practices. The emergence of a so-called "Ecological Art" that coincides with the beginnings of a "Systems Esthetics" in the late 1960s serves as a starting point and discursive foundation. From there, I will examine the close intertwining of ecological and technological concerns in the art of the 1960s and 1970s, focusing on the changing conditions for the forms, techniques, and practices of its mediatization and materialization.