End of Semester Celebration and Award Ceremony for the Grete Mostny Dissertation Prize 2022
The Doctoral School of Historical and Cultural Studies and the Faculty of Historical and Cultural Studies invites fellows, supervisors and their guests to the end of semester celebration, a keynote by Lorraine Daston, and the award ceremony of the Grete Mostny Dissertation Prize 2022 on June 4, 2022.
Meet other fellows and supervisors, learn about their projects and enjoy being part of a vibrant community. We are looking forward to meeting you!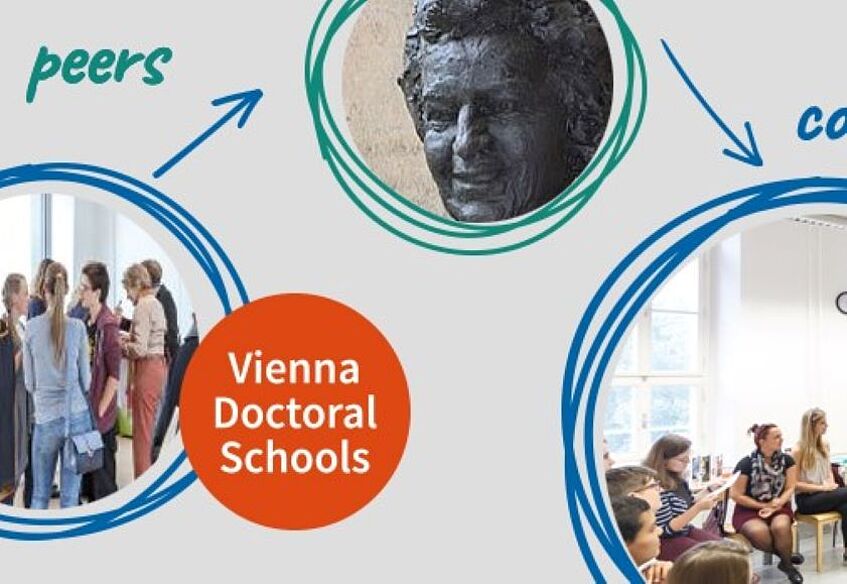 Program
3:00 pm
Welcome remarks by Vice Rector Univ.-Prof. Dr. Jean-Robert Tyran, des. Rector and Dean Univ.-Prof. Dr. Sebastian Schütze, and the Head of School Univ.-Prof. Dr. Peter Becker
3:30 pm
Award Ceremony of the Grete-Mostny-Dissertationspreis 2022 with presentations of the successful projects
4:30 pm
Poster presentations and refreshments
5:30 pm
Der Blick von nirgendwo und der Blick von überall: Objektivität in den Natur- und Geisteswissenschaften, Prof. Lorraine Daston (Max-Plank-Institute for the History of Sciences, Berlin, University of Chicago)
Objektivität zählt als eine – vielleicht die – epistemische Tugend der modernen Wissenschaften. In den Naturwissenschaften, gilt "the view from nowhere" (der Blick von nirgendwo) als Objektivität: der unendliche Versuch, sich von seiner subjektiven Perspektive zu befreien. Aber gibt es vielleicht eine andere Version der Objektivität in den Geisteswissenschaften, den genauso unendlichen Versuch, sich in allen möglichen Perspektiven hineinzusetzen – den Blick von überall?
7:00 pm
Reception
Venue
Sky Lounge, Oskar Morgenstern Platz 1, 1090 Vienna
Registration
Attendance is limited to first-come, first-served. Covid-19 security measures: The event will be held in accordance with the rules of the University of Vienna. Currently, the following rules apply: FFP2 mask requirement. The regulations might be subject to change.

Please note that after submitting the form, you will receive an email with a link to confirm your registration. If you do not receive a confirmation email, please contact dshcs.hkw@univie.ac.at.