CANCELLED!!! PhDs on Tour: Summer Excursion to Dürnstein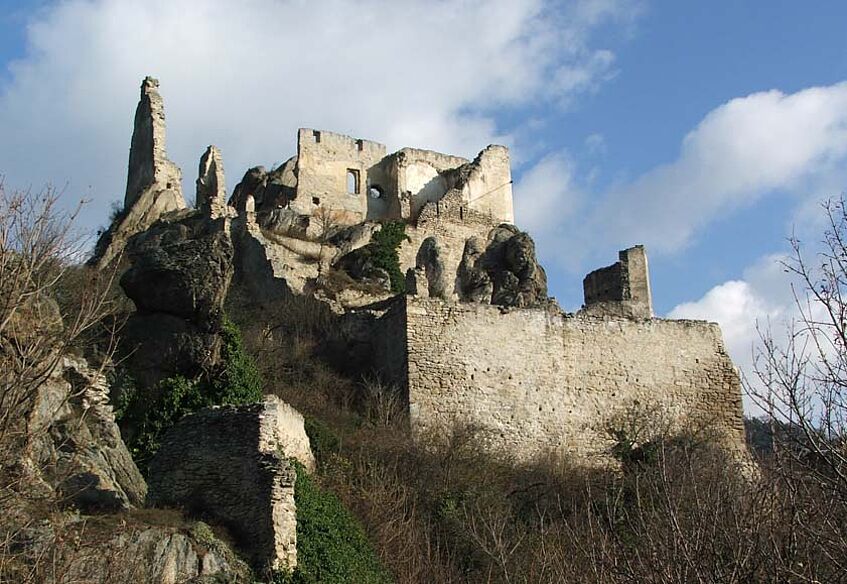 We are thrilled to invite fellows of the DSHCS to our upcoming excursion to Dürnstein which takes place on June 4, 2023. Since our very first trip to Hainburg an der Donau in 2021, our aim has been to foster a friendly, cooperative, and constructive peer-to-peer exchange among doctoral students in art history and related disciplines through collective activities. This has has become a crucial element of interdisciplinary exchange within our research cluster and beyond.
Our next tour under the topic "from us for us"- the last one organized by Camilla Brantl and Sophie Morawitz - will be another fantastic opportunity to network and learn from each other. Dürnstein, located directly on the Danube, is renowned for its stunning scenery and is a popular destination for international tourism. The town is not only exceptionally beautiful, but also home to a remarkable ensemble of monuments which provide an excellent platform for academic discussions. On our guided tour, we will explore the baroque Stift Dürnstein (former Augustinian monastery), the medieval castle ruins (where the famous Richard the Lionheart was allegedly held captive), and the traces of the former Clarissinen and Kunigunden Church. A (not-too-exhaustive) hike to the castle will provide ample opportunities for exchange and getting to know each other better. Join us for a day filled with enriching discussions, awe-inspiring views, and fun-filled interactions.
when: 4 June 2023 9:00am-5:00pm
where: Dürnstein
how to get there: by train, car or ferry
schedule:
9:00am-11:00am travel from Vienna to Dürnstein (2h 6min by train)
11:00am-11:45am hike to the ruins of Dürnstein Castle
11:45am-12:30pm excursion in the ruins
12:30pm-13:00pm hike to the historic old town
13:00pm-14:00pm lunch in a local inn
14:00pm-15:00pm guided tour through the Stift Dürnstein
15:00pm-16:00pm walking tour with a focus on the medieval and baroque history of Dürnstein
16:00pm-16:30pm coffee break
17:00pm-18:00pm return to Vienna
organizers:
Camilla Brantl and Sophie Morawitz for the PhD Lounge of the Department of Art History