Suzanne Compagnon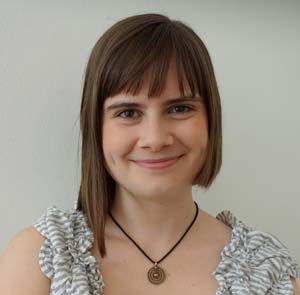 Suzanne Compagnon
Contact
Suzanne Compagnon is a Ph.D. candidate specializing in early modern arts of the book with a focus on the Ottoman Empire. Previously, she received her M.A. from the University of Vienna in Art History and her undergraduate M.A. from the University of Edinburgh in Arabic and History of Art. She has studied Arabic, Turkish and Ottoman Turkish in Amman and Istanbul. Since 2018 she is Universitätsassistentin (University Assistant) for Islamic Art History at the University of Vienna's Department of Art History, teaching undergraduate classes on various aspects of arts from the Islamic world. She has been awarded several travel grants by the University of Vienna for her research at the Topkapı Palace Museum's Library. Her Ph.D. thesis aims to redefine the scholarly understanding of representation in eighteenth-century Ottoman book painting through an in-depth study of the single sheet paintings attributed to Abdülcelil Çelebi Levni (d. 1732) and Abdullah Buhari (active between 1726 and 1745).
Research interests: Early modern arts of the book; albums; Ottoman painting; codicology; cultural contacts and reception; depiction of clothing and fabrics; aesthetics.
Current Research Project: Clothed figures and representation in Ottoman book painting.
The Phd project focuses on two groups of Ottoman paintings from the eighteenth century, which all exhibit a clear interest in the depiction of clothing. These are single sheet paintings attributed to Abdülcelil Çelebi Levni (d. 1732) and single sheet paintings linked to Abdullah Buhari (probably active between 1726 and 1745). The thesis uses codicology to sketch the history of the single sheets as well as the albums which enclose them. The codicological study of the corpus forms the basis for the discussion of representation in single sheet paintings attributed to Levni and Buhari. The prevalent opinion on these works is that they reflect the process of 'Westernisation' believed to be taking place in the Ottoman Empire in the eighteenth century. This concept is rarely defined precisely, but when used in connection to these paintings, it can be understood as an interest in European art and European mimetic techniques. Thus, the existing scholarship considers that in this period Ottoman painters are consciously adopting "shading", "perspective", and a greater "realism", all of which are framed as "Western" artistic features. However, it is clear when looking at the paintings that what is described as "shading" when discussing one of these artists' work is different from the pictorial elements designated as "shading" in European art. Thus, it seems necessary to emphasise that these art historical terms are applied to different artistic phenomena. In addition to its vagueness, the framework of 'Westernisation' gives a disproportionate weight to all things European and fails to discuss the importance of depictions from other parts of the Islamic world for understanding the works attributed to Levni and Buhari. Therefore, the Phd project deconstructs the way mimetic elements in the depiction of clothed figures in the eighteenth century have been systematically associated with contact with European art. It offers a more comprehensive theoretical discussion of representation in Ottoman painting.
Publications
'Clothed in Sensuality: The Levnī Workshop's Reception of Safavid Single Sheets in Relation to Clothing'. In Beiträge zur islamischen Kunst und Archäologie, edited by Markus Ritter, Sahiba Göloğlu, and Nourane Ben Azzouna, 8:67–88. Wiesbaden: Reichert, 2022.