Brigitte Zamzow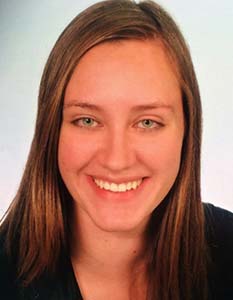 Brigitte Zamzow
Brigitte Zamzow is a doctoral candidate and lecturer at the Institute of European Ethnology at the University of Vienna. Before that, she was a research associate at Bauhaus-Universität Weimar and earned her MA degree in Sociology from Bonn University after numerous stays abroad and work experiences in New York City. Her focus on New York City led to her research focus on segregation and social inequality and earned her the German Sociology Prize for an Outstanding Thesis 2018 for her master thesis of the impact of public housing policy changes on vulnerable families in Harlem.
Research interests: social inequality, social exclusion, cultural difference, urban planning, justice practices, ethnographic research, urban ethnography
Current research project: Working Title: The Making of a Diverse Neighborhood – an Ethnography of Planning Practice and Everyday Life in a New York City Neighborhood
Current debates around diversity and housing in 'western' capitalist metropolises circle around an ethicized request by activists and urban planners to a more just city. In cultural anthropology, a conjuncture of 'ethicization' of practices and discourses has been discussed and researched more frequently focusing on initiatives or social movements and their motivations toward more sustainable and equitable lifestyles. With this study, I contribute to the current literature by researching a community's negotiation on what makes a good life in their changing neighborhood and who stands to benefit.
The neighborhood of Gowanus in New York City used to be one of Brooklyn's most important industrial ports and manufacturing areas and is today surrounded by gentrified Brownstone Brooklyn, battling with lingering toxins on land and in the canal and a decrepit sewage system, whilst public housing residents face an everyday struggle in their dilapidated housing units. Here, a diverse, yet fragmented community from working-class families to high-end earners find a home to live and thrive. The designation as a federal cleanup site as well as a decade-long rezoning effort by the city have turned the area into a potential investment site for private developers. Thus, the transformation of the neighborhood is narrated on the one side as the final opening-up of privileged enclaves by affirmatively furthering fair housing through the creation of some 3.000 new affordable housing units, making it the biggest (and therefore, most successful) rezoning of the DeBlasio legislation. On the other side stands the narrative of yet another rezoning that will invite gentrification into the area and displace what is left of working-class families in the private rental market while public housing residents are left to fend for themselves against the authority's final privatization.
The research question "How do perceptions on diversity and inclusion write themselves into the molding of a neighborhood in the nexus of its inhabitants and city planning?" follows an ethnographic research design. A 1-month pre-study was conducted in September 2019. The research design had to be adjusted to the Covid-19 pandemic by doing 'remote ethnography' until on-site data collection can be considered safe again. I collected local media coverage and followed a remote participant observation procedure during the online meetings of Community Board 6 and its housing subcommittee as well as other relevant sessions on the future of NYCHA and community organizations from October 2020 until June 2021. I aim to give an insight into the complex community life of a neighborhood fighting for their version of justice, therefore deconstructing power struggles, conflicts and coalitions on whose view on a good life, an inclusive and diverse neighborhood is being implemented in the end.
Publications: