Julia Brigitte Fröhlich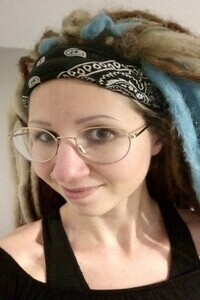 Julia Brigitte Fröhlich
Julia Fröhlich is a PhD student of Turkology at Vienna University. She is a graduate of Turkology (MA thesis: "Tiryākī as a metaphor for sociocultural diversity in the Ottoman Empire"), History and English & American Studies (MEd thesis: "Kemalist narratives and the Shoah. An attempt to deconstruct dominant master narratives relating to Kemalist politics and Turkish Jews in Turkey and Europe"). In her doctoral thesis, she investigates the network of agents and factors that determined the exodus of Greek Jews across the Aegean (1943-44). She has published some texts on topics such as Turkey's stance towards her Jewish citizens in Europe (1939-1945), and the German community in Turkey ('die Türkei-Deutschen'). Since 2021, she has been editorial manager of Diyâr, a journal published by GTOT (The Society for Turkic, Ottoman and Turkish Studies). She's co-organiser of the CEST Summer School in Vienna (11-22 July 2022).
Research interests: Julia Fröhlich's research interests relate to the Republican history of both Greece and Turkey, as well as Holocaust studies in general, and Ottoman women's and gender history.
Current research project: Exodus über die Ägäis (1943-1944). Der Mikrokosmos Euböa – Çeşme und das Netzwerk an kollektiven Akteuren, das die Flucht griechischer Jüd*innen beeinflusste [Exodus across the Aegean (1943-1944). The microcosm Evia-Çeşme and the network of collective agents determining jewish refugees' agency and escape]
The project aims at highlighting the network of agents and external factors determining Jewish refugees'
agency (agencies) within the context of the refugee movement across the Aegean during the 2nd World War. Intertwining quantitative and qualitative approaches, the study tries to discuss the refugee movement from Greece to Turkey both from a microhistoric and macrohistoric perspective, thereby giving justice to individual voices (Oral History) as well as visualising the network determining both individual and collective agency / agencies within an abstract social network analysis.
Publications:
"Das Fehlen einer klaren Linie. Die Ambivalenz türkischer Diplomatie (1939-1945) gegenüber jüdischen Türk*innen im Ausland als Spiegelbild einer widersprüchlichen Nation". Diyâr. Journal of Ottoman, Turkish and Middle Eastern Studies. 2.2 (2021), 208-232.
"The Türkei-Deutschen, Jewish refugees in Turkey, Kemalism and Ernst Brod". Für die Ausstellung Memory Store Ernst F. Brod (1901-1978), am 17.5.2022 in der Neve Shalom Synagoge (Istanbul) eröffnet; Kuratorin: Heidi Schatzl