Eleni Theororou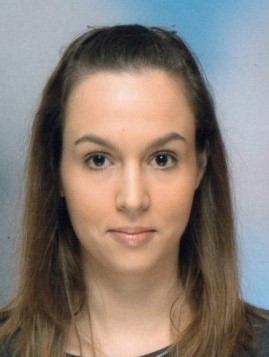 Eleni Theororou
I am a doctoral candidate in Ancient Greek History at the University of Vienna. After having studied History and Archaeology (B.A.) and Ancient History (M.A.) at the Aristotle University of Thessaloniki, I started my doctoral studies in Vienna. In the past, I have worked at the Archaeological Museum of Thessaloniki (digitization of inscriptions from its collections) and at the University of Vienna as a fellow (Doc Stipendium of the Austrian Academy of Sciences) and twice as Lecturer of Ancient History.
Research interests: Greek Epigraphy, Greek History, Administration, Economy and Society in Greece and Asia Minor in Antiquity, especially in Hellenistic and Roman Imperial times
Current research project: The Office of Agoranomos in the Cities of Greece and Asia Minor in Roman Imperial times
In my current research project, I study the office of market inspector (agoranomos) in Greece and Asia Minor mainly in the Roman Imperial period. This office is attested already in the fifth c. BCE and my aim is to investigate every aspect of it, in order to find out if and what kind of transformations it underwent, first in Hellenistic times and then in the three first centuries CE, and if there are continuities and discontinuities in comparison to the past. The focus lies here on the administration, economy, and society of the Greek cities.
Publications:
"Zur Gleichsetzung von römischer Ädilität und griechischer Agoranomie", in: M. Frass – H. Graßl – G. Nightingale (Hgg.), Akten des 15. Althistorikertages, 20.-22. November 2014, Salzburg 2016 (Diomedes Sonderband), S. 195-207.
"Die Grabinschrift des Aur. Asklepianos Krateros und seiner Familie aus Ariassos in Pisidien (ICPisidia 133)", Philia 5 (2019), 107-121.
"Neue und alte griechische Marktgewichte und die Agoranomie im kaiserzeitlichen Ephesos" (eingereicht bei den ÖJh im April 2022)