Alexander Gangoly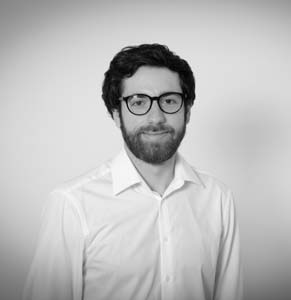 Alexander Gangoly
My name is Alexander Gangoly. I graduated in Classical Philology (Greek studies) and Ancient History and Studies in Classical Antiquity from the University of Vienna. Furthermore, I finished a bachelor degree in Transcultural Communication, also at the University of Vienna. Before enrolling into the doctoral programme of Ancient History and Classical Studies I completed an internship at the Corpus Inscriptionum Latinarum (CIL) at the Berlin-Brandenburgische Akademie der Wissenschaften. There I assisted in correcting part of the manuscript »Tarraconensis« of CIL XVIII, 2 (Carmina Latina Epigraphica of Hispania). Since March 2020 I have been a doctoral researcher in the ERC project MAPPOLA (»Mapping Out the Poetic Landscape(s) of the Roman Empire«) at the Department of Ancient History, Papyrology and Epigraphy. Since lately I also assist in improving the Epigraphic Database Roma.
Research interests: Greek-Roman diversity and interculturality Roman Epigraphy, mainly Carmina Graeca et Latina Epigraphica Slavery in the Roman Empire.
Current research project: Kulturelle Diversität in den griechischen und lateinischen Carmina von Rom – Transkulturalität in poetischen Orten (Cultural Diversity in the Greek and Latin Carmina of Rome – Transculturality in Poetic Landscapes)
In my research project I survey the Greek and Latin verse inscriptions of the city of Rome, which is, almost naturally, connected with the Latin language. This is true to the extent that the vast majority of inscriptions is written in Latin (about 97%), but when it comes to verse inscriptions the proportion of Greek rises significantly (about 33%). Whereas this increase has already been noticed, there is no collection of verse inscriptions, neither in Latin nor Greek, not to mention both of them together. Since no one has analysed these carmina as a whole and, on the basis of them, made conclusions on the mulicultural aspect of Rome's society, I make an effort to gather all of them, overcoming linguistic barriers. As we speak of approximately 2,000 verse inscriptions, I select the most powerful ones, and examine them in more detail on the basis of local, social and cultural aspects. This helps to understand the city's whole poetic landscape and to get an idea of the multilingual epigraphic scope in the capital of an empire, where people of different cultural backgrounds came together from Europe as well as Africa and Asia.
Publications:
Kulturwissenschaftlicher Kommentar zu Xenophons Ephesiaka, Wien 2018.
servo filio et liberto filio et servo coniugi liberta – Innerfamiliäre Statusunterschiede in Grabinschriften, Wien 2020.