Histcult:doc Fellows 2022
Salma Azzam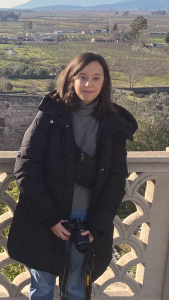 Salma Azzam
Salma Azzam is a graduate of the American University in Cairo with a Master of Arts in Islamic Art and Architecture. In 2015 she started working on Anatolian Seljuk Architecture during which she traveled around middle Anatolia. She completed her master's thesis, entitled "The Seljuks of Anatolia: An Epigraphic Study" which was awarded best thesis in Islamic Art and Architecture category in 2017. Salma have been based in Istanbul from 2017-2022 where she had progressed her linguistic skills and academic field research.
In October 2022, she became a University Assistant (prae-doc) at the Doctoral School of Historical and Cultural Studies at the University of Vienna.
Research interests: Islamic Art and Architecture, Monumental Inscriptions, Medieval Anatolian Architecture and Culture, Archaeology, Manuscript Studies.

Current research project: The Beyliks of Anatolia: Architectural Patronage and Monumental Epigraphy.
I am currently working on my PhD project with the supervision of Professor Markus Ritter in the Department of Art History. My topic is concerned with the Western Anatolian beyliks' architectural patronage and monumental epigraphy. The beyliks of Anatolia are the principalities that gained power in the second half of the 13th century with the weakening of the Anatolian Seljuk sultanate after its defeat against the Mongols in 1243 CE. My research focuses on the building program of the Western Anatolian principalities who established their emirates around the valleys of the Menderes rivers and parallel to the Aegean Sea in an era that spans from the year 1307 till the year 1404. The monuments of this area provide a rich corpus of architectural and epigraphic styles, with unique compilations of decorative motifs and reused material. The dissertation focuses on the architectural patronage of the principalities and the interpretations that it can provide to understand the building and decorative styles as representations of authority, as well as examine the impact of the cultural diversity of Western Anatolia on the architectural and epigraphic programs. The Thesis encompasses an inclusive analysis of the development of the building patronage and dynastic building policy of the principalities to illuminate the representation of the architectural rivalry, epigraphic and stylistic variety in the beylik centers of the mid-14th and early-15th century Western Anatolia.
Thassilo Hazod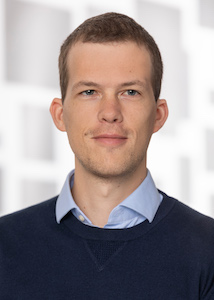 Thassilo Hazod
I am employed as university assistant at the Doctoral School of Cultural and Historical Studies.
Prior to my Master's Studies in European Ethnology, I studied History (BA, University of Vienna) and Language Arts/Creative Writing (BA, University of Applied Arts Vienna).
During my Erasmus semester in Budapest I developed a particular interest in the situation of Romani People in Europe. In my Master's Thesis I analyzed the performative negotiation of family during photo interviews I conducted with Viennese Romnija and Roma.
After my Master's Degree I gathered experiences in different fields: journalism and public relations, editing, language teaching and scientific activities as well as curatorial tasks at Volkskundemuseum Wien.
In October 2021 I commenced my doctoral research on family farming (see below) before I was granted my current pre-doc scholarship at the Doctoral School of Historical and Cultural Studies. I am active in the school's "Economic and Social Spaces" research cluster.
Research interests: Kinship, Economic Anthropology, Rurality, Historical anthropology, Gender studies, Ethnographic methods
Current research project: Family Farming: Verschränkungen von Ökonomie und Verwandtschaft am Beispiel einer Ethnographie zu Direktvermarktungs-Betrieben
Family Farming: entanglements of economy and kinship exemplified by an ethnography on direct marketing farms
Because of the climate crisis and the boom of value concepts such as sustainability and regionality, agriculture and food production seem to have become more of a focus in our everyday lives. Advertisements promote regional products and climate-friendly transport routes, new organic brands appear and online platforms, which mediate between agricultural businesses and consumers, are being created.
What I found remarkable on my visits at farmers markets, as well as in analyzing advertisements or online appearances, is the reference to family and the self-designation as a family business. In the current hype about the direct marketing of agricultural products, reference to family and its associated values seem to play an important role. But what structure is to be found behind the concept of these proclaimed family run businesses?
In my study, I ask why young people choose to run an agricultural family business nowadays. What makes this specific way of living and working attractive to them? I would like to understand the logic of this form of economy and use current examples as well as a historical perspective to investigate changes in the relationship between kinship and economy.
In order to find answers to my questions, my study on "family farming" will be conducted by means of ethnographic research (primarily participatory observation, narrative interviews), which aims to connect people's everyday lives with larger social and economic contexts. The study will be conducted at several farms in Upper and Lower Austria. I see my project as a contribution that should stimulate and enrich discussions about today's rural ways of life and connections between economies and kinship in the field of European Ethnology and beyond.
Publications
Deborah Müller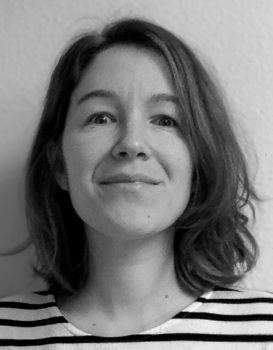 Deborah Müller
I studied History of Art and Architecture, Theory and History of Photography, and Philosophy (BA) at the Universities of Bern, Zürich, and Paris-Sorbonne (Paris IV). During my studies, I worked on different art and exhibition projects. In 2021, I completed my MA in Art History and Philosophy at the University of Basel, with a thesis on Dutch-Surinamese artist Stanley Brouwn, focusing on the performative practice of Brouwn's marginalized and later self-censored early work. After working as an assistant curator at Kunsthalle Portikus in Frankfurt am Main, I received a histcult:doc fellowship from the Vienna Doctoral School of Historical and Cultural Studies in October 2022, where I have since been writing my dissertation under the supervision of Prof. Sebastian Egenhofer.
Research interests: History, theory, and criticism of modern and contemporary art; the history of media; image and text-relations; art and ecology; interconnections between art and technology around 1970.
Current research project: In my dissertation I investigate the nexus between ecologically informed and technologically structured art around 1970 on the basis of different artistic practices. The emergence of a so-called "Ecological Art" that coincides with the beginnings of a "Systems Esthetics" in the late 1960s serves as a starting point and discursive foundation. From there, I will examine the close intertwining of ecological and technological concerns in the art of the 1960s and 1970s, focusing on the changing conditions for the forms, techniques, and practices of its mediatization and materialization.