Histcult:doc Fellows 2021
Lonneke Delpeut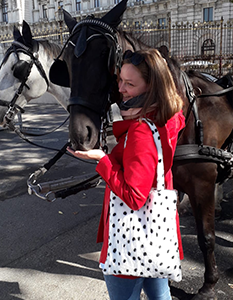 Lonneke Delpeut
I am a PhD-student at the Institute of Egyptology, specialising in the art history and visual culture of ancient Egypt. I did my BA in Ancient Cultures of the Mediterranean World - Egyptology and my MA in Classics & Ancient Civilisations - Egyptology at the University of Leiden. I've spent an Erasmus-semester at the University of Liège in order to specialise further in Egyptian art history and did a 6-month internship at the Egyptian Museum in Turin. My BA-thesis was about the role of the image of the horse as a status symbol in Egyptian private tombs, looking at how images of horses were used by the tomb owners to show how special they were. My MA-thesis specialised more in visual studies and looked at images of horses as a source of information by differentiating what is depicted from how it is depicted. My PhD project proposal is a direct result of the work done in my MA-thesis. I've been very luck in being able to combine both my passions for horses and ancient Egypt in my BA and MA-thesis.
Research interests: Visual studies, art history, equine history, ancient Egypt, image studies, Egyptian private tombs, New Kingdom
Current research project: Title: A picture is worth a thousand words - an analysis of the communicative use of Ancient Egyptian tomb decorations.
Depictions in Egyptian private tombs can be considered as a form of communication from the tomb owner to the observers, with the artisan as executor. When studied, tomb depictions are often considered to function similar to a written language, as purely symbolic imagery or as a literal representation of reality. This project aims to discover the communicative qualities of these images by studying their image composition and the societal system they function within.
First, it will analyse the image composition by identifying the image content (representation). Representational depictions are composed of significant and specific attributes. Secondly, the creation of an image referent is studied. The image referent is what the artisan specifically refers to with the depiction of the subject, i.e. the specific subject (object or person) they want you to identify within the image. Thirdly, this project aims to show that these images are part of a system embedded in society based on recognition and perception, as well as how this system works. The visitors are supposed to recognise subjects and scenes correctly. In order for this to work, the tomb owner, artisan and observers need to stick to a system which depends on canon and decorum. The works of Wolfram Pichler, Ralph Ubl and Norman Bryson will form the groundwork for this project.
The scope of this research will be the decorated tomb chapels of private tombs of the New Kingdom (1539 - 1077 BC). Several tombs from different necropoleis will be used as case studies, which makes the results of this research project more representative than using tombs from one necropolis. Many of these tombs, especially in Saqqara, Thebes and el Kab, are well-published and accessible on-site. The published material is easily available.
Publications:
'What makes a Horse a Horse? Configurational Aspects of Ancient Egyptian Equines', Cheiron: The International Journal of Equine and Equestrian History: Nov. 2021, Trivent Publishing: Hungary.
The Role of the Horse in Ancient Egypt: In Society and Imagery, in: Recht, L, Zeman-Wisniewska, K., Animal Iconography in the Archaeological Record - New Approaches, New Dimensions, Equinox eBooks Publishing: UK.
(together with Hettema, H., Ancient Arabian Horses? Revisiting Ancient Egyptian Equine Imagery, in: Cárcamo, M.A., Casado, R.S., Orozco, A.P. (eds), Current Research in Egyptology: Proceedings of the Twentieth Annual Symposium, University of Alcalá, 17-21 June 2019, Archaeopress: UK.
Nisa Iduna Kirchengast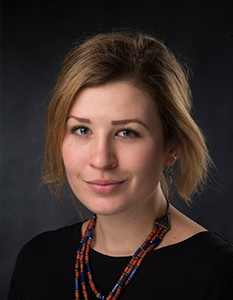 Nisa Iduna Kirchengast
Studied Classical Archaeology (BA 2015, MA 2019), Prehistory and Historical Archaeology (BA 2019), and Paleobiology (since 2018) at the University of Vienna.
In 2016 Erasmus+ stay at the Université de Bourgogne in Dijon, France.
Since 2014 research associate in several field projects at the Department of Classical Archaeology.
Worked as a cultural mediator, zooarchaeological freelancer, and archaeologist at various excavations and historic building recordings in commercial archaeology.
Since 2021 University Assistant (prae doc) at the Doctoral School of Historical and Cultural Studies at the University of Vienna.
Research interests: bioarchaeology, zooarchaeology, environmental history, Roman provinces, rural sites, animal husbandry, economic history
Current research project: Zooarchaeological studies on ancient supply systems of animal products in the Roman Danube provinces
The dissertation project aims to show an insight into animal husbandry, exchange, and consumption differences between urban and rural sites. The focus is also on the transfer of knowledge and the trade of farm animals. Animal bones from excavations at selected sites in the study area are the primary investigation material. Based on the evaluation of selected find complexes serving as case studies, questions about animal product supply and distribution systems will be answered by applying various methods and parameters.
Publications:
The Animal Bones of Molino San Vincenzo. Analyzing the Zooarchaeological material of the Field Campaigns 2011 to 2017, in: G. Schörner (Hrsg.), Vienna Orme and Pesa Valley Project. Proceedings of the International Workshop held at Vienna, 22. – 23. 06. 2018, Roman Rural Landscapes Monograph Series 1, 2020, 113-136.
Eine ganz normale "Brandschuttdeponie"? Aktuelle Überlegungen zu einem archäozoologischen Sample aus der Zivilstadt von Carnuntum, Österreich, in: P. Morgenstern (Hrsg.), Beiträge zur Archäozoologie und Prähistorischen Anthropologie 12, 2020, 35-39.
Umgang mit Schlacht- und Produktionsabfällen im Kontext wirtschaftlicher Deponierungsprozesse in Carnuntum, Österreich, in: P. Morgenstern (Hrsg.), Beiträge zur Archäozoologie und Prähistorischen Anthropologie 12, 2020, 239-243.
Julia Schulte-Werning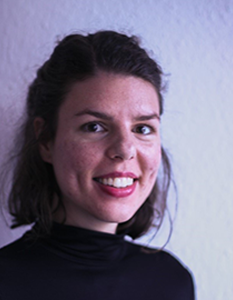 Julia Schulte-Werning
I obtained my bachelor's degree in Modern and Contemporary History from the Albert-Ludwigs-University Freiburg and my master´s degree in History (focus: Global History) from the University of Vienna, with stays at the University of Oslo and the Humboldt-Universität zu Berlin. During my MA in Vienna, I developed a particular interest in the history of knowledge and its interconnections with modern humanitarianism. In my MA thesis I looked at hygienic health discourses and practices in interwar Europe, examining issues of bioscientific perspectives on the "Jewish body," techniques of prophylaxes and the popularization of knowledge. During and after my studies I worked in the fields of communication and digitization at a museum. Since October 2021 I am prae-doc assistant at the Department of History.
Research Interests: History of humanitarianism, history of knowledge, social history of medicine, Jewish history, global history, history of Eastern Europe, 19th and 20th century, digital humanities, public history
Current Research Project: Jewish Medical Humanitarianism in North Africa from the 1940s to the 1960s (Working Title)
Initiated by Moroccan Jewish reformers and medicals, the Jewish health care organization Œuvre de Secours aux Enfants (OSE) became active in Morocco and North Africa in the mid-1940s. The organization established a variety of institutions and services, especially for the medical and preventive care of children. Among other illnesses, it specifically targeted what contemporaries termed "social diseases," which at the time were attributed to hygienic deficiencies – focusing on the prevention and treatment of the three "T": tuberculosis, teigne (ringworm) and trachoma. Analyzing the OSE´s engagement in North Africa, my PhD project aims at shedding new light on Jewish humanitarian internationalism through the lenses of "development," decolonization, and international health politics in the mid-20th century.
Benedikt Stimmer, MA MA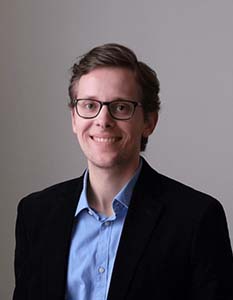 Benedikt Stimmer, MA MA
Benedikt Stimmer studied History as well as German Philology in Vienna and Warsaw. In 2019, he graduated with a master thesis on the Josephinian language policy in Galicia, which was awarded the Francis-Stephen-Promotion-Award of the Austrian Society for Eighteenth Century Studies. After his subsequent graduation in German Philology, he was a short-term fellow at the German Historical Institute in Warsaw in the summer of 2021. He is currently working as a university assistant (pre-doc) at the university of Vienna, conducting comparative research about the Austrian and Prussian language and school policies in their Polish provinces around 1800.
Research Interests: The Habsburg Monarchy and Prussia in the long 18th century, language policies and language planning, history of education, comparative cultural history, travel literature.
Current Research Project: "National-Erziehung" als Spracherziehung? Die Sprachenpolitik der Habsburgermonarchie und Preußens in den Teilungsgebieten Polens im Kontext aufklärerischer Bildungspraktiken (1772–1807/09)
Following a comparative and a discourse-analytical approach, the project attempts to assess the significance of language issues in the context of the Habsburg and Prussian school policies in the territories annexed during the Partitions of the Polish-Lithuanian Commonwealth from 1772 onwards. By reading language policies as a facet of enlightened educational practices as well as state consolidation, their interrelation with narratives of civilization, but also a crisis of "Enlightened Absolutism" and a subsequent adaptation to changing political conditions is analysed. The end of the study is marked by the loss of most of the formerly Polish provinces to the Duchy of Warsaw in 1807 and 1809.
Publications:
Language and Civilisation. Imperial Education Practices and the Dissemination of German in Early Habsburg Galicia (1772–1790). In: Lahner, Julian / Romberg, Marion / Wallnig, Thomas (Hgg.): Kirche und Klöster zwischen Aufklärung und administrativen Reformen (Das Achtzehnte Jahrhundert und Österreich. Jahrbuch der Österreichischen Gesellschaft zur Erforschung des Achtzehnten Jahrhunderts 36, Wien / Köln 2021), 179–189.
Appropriationsraum Karpaten. Balthasar Hacquet und das josephinische 'Blickregime'. In: Spiegelungen. Zeitschrift für deutsche Kultur und Geschichte Südosteuropas 16/1: Transnationale Karpaten (2021), 11–19.
'Ein Asyl für alle Confessionen und Nationen'. Sprache und Schulwesen in der Bukowina im späten 18. Jahrhundert. In: Haarmann, Daniela / Petrovszky, Konrad (Hgg.): Sprache und Gesellschaft in Südosteuropa im 18. Jahrhundert (Yearbook of the Society for 18th Century Studies on South Eastern Europe 3, Graz 2021), 128–140.
'Zivilisierung' durch Sprache? Die Verbreitung des Deutschen im Rahmen der habsburgischen Schulpolitik in Galizien 1772–1790. In: Pasewalck, Silke / Weber, Matthias (Hgg.): Bildungspraktiken der Aufklärung (Journal für Kultur und Geschichte der Deutschen im östlichen Europa 1, Berlin / Boston 2020), 179–196.
Kata Tóth, MA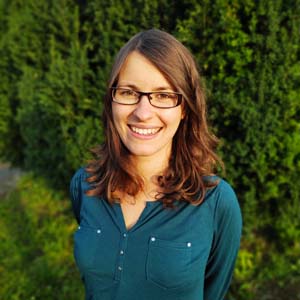 Kata Tóth, MA
Kata Tóth studied History (BA) in Novi Sad, Vienna and Pisa. She completed her MA in History at the University of Vienna 2019 with her thesis "Michael der Tapfere. Sein Bild in der ungarischsprachigen Historiography im 17. Jahrhundert". Currently, she is a PhD student and university assistant (prae doc) at the Department of East European History writing her thesis on the history of the Southern- and Eastern Carpathian Mountains under the supervision of Prof. Oliver Schmitt.
Research Interests: mountain history, border region studies, history of the Romanian lands, histoire croisée
Current Research Project: Des Carpates traversées aux Carpates vécues. Eine Geschichte der Süd- und Ostkarpaten vom 15. bis 17. Jahrhundert [Des Carpates traversées aux Carpates vécues. A History of the Southern and Eastern Carpathians from the 15th to the 17th Century]
Surprisingly enough, the Carpathian Mountains have rarely been investigated from a historical perspective. This is mainly due to two reasons: the first one is their nationalised image in the collective memory of their inhabitants. Secondly, both the sources and the already existing secondary literature on the region are fragmented and characterised by a great linguistic diversity. The aim of this dissertation is to show how power and property were manifested in the Southern- and Eastern Carpathians from the 15th and the 17th century. In this period the mountains formed the border between the principalities Transylvania, Wallachia and Moldavia. However, this political and administrative border shall not necessarily lead to divisions within the mountains, since in our case the mountains are regarded both as a research object and as a historic space. The theoretical framework is based on studies on international mountain history, especially on the history of the Alps. Hence, the manifestation of power and property relations will be investigated not only on the roads and paths crossing of the mountains (les Carpates traversées), but also on the mountains themselves with their pastures and forests that were objects to numerous conflicts of interest (les Carpates vécues). Due to the constant entanglements between these two aspects, as well as between the mountains and the plain, this history of the Southern- and Eastern Carpathians is perceived as a histoire croisée. In this way, it is hoped to lift the mountains out of the national context in which they have been studied so far, while making them visible at an international level, as well. Moreover, the study aims to fill the research gap that the Carpathians represent in the international mountain history.
Publications:
Michael der Tapfere. Sein Bild in der ungarischsprachigen Historiographie des 17. Jahrhunderts [Michael the Brave. His Image in the Hungarian-language Historiography of the 17th Century], Südost-Forschungen 79 (2020), 305-340.