Summer Writing School 2023
Stift Altenburg, September 18-22, 2023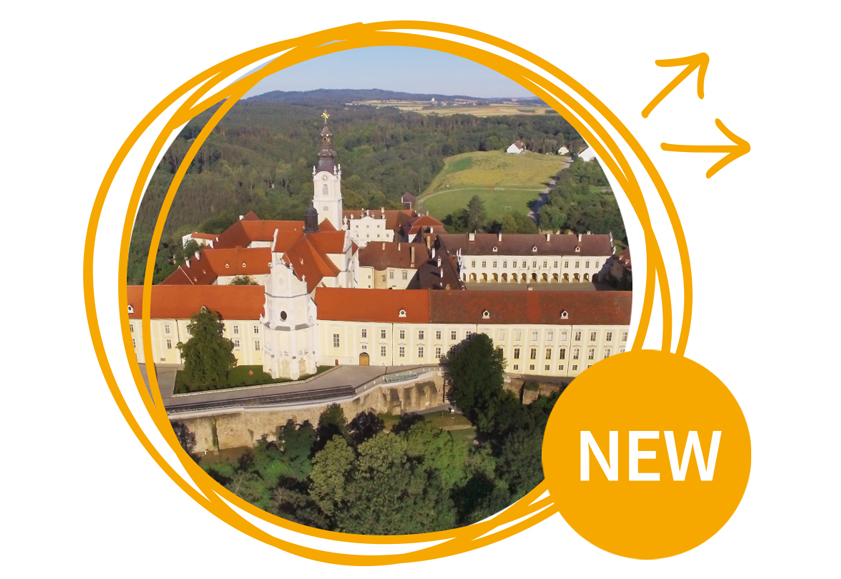 Stift Altenburg, September 18-22, 2023
Are you currently grappling with the challenges of writing a doctoral thesis or a journal article? Do you find yourself constantly prioritizing other tasks over your own writing project? We understand that this situation can be isolating and overwhelming. To support and guide you in your writing endeavor, the Doctoral School of Historical and Cultural Studies (DSHCS) and the Vienna Doctoral School of Social Sciences (ViDSS) invite you to the Summer Writing School 2023 in Stift Altenburg from September 18-22, 2023.
Whether you are writing your monograph or a research paper, the five-day Summer Writing School offers a unique opportunity in the active writing phase of your academic journey. In Stift Altenburg, you will work for five days in a focused environment with professional guidance necessary to make significant progress. The primary objective is to help you advance your writing project by providing a conducive space for concentrated writing, along with personalized coaching and support.
You will work with our writing coach Dean Vuletic who provides structure and is available for any questions and problems related to writing. The Summer Writing School incorporates one-on-one sessions with the coach, as well as peer-to-peer exchange, and self-assessment rounds. During the one-on-one sessions, you will have the opportunity to meet with the coach for an hour-long consultation dedicated to discussing your writing. Prior to the session, you are required to share a writing sample, which he will review, provide comments on, and discuss with you during the meeting. Furthermore, you can also notify him in advance about any additional topics or challenges you would like to address, either on an individual basis or within the group setting.
It is important to note that the Summer Writing School will be conducted in English. However, we warmly welcome doctoral candidates irrespective of the language in which they are writing their texts. Our aim is to create an inclusive and diverse community where participants can learn from one another and exchange ideas freely.
Don't miss this exceptional opportunity to enhance your academic writing skills and make significant strides in your research project!
Target Group
The Summer Writing School is exclusively open to members of the ViDSS and the DSHCS. To participate, applicants must have successfully passed the public presentation at the Faculty (FÖP) and submitted the doctoral thesis agreement. This program is specifically designed for doctoral candidates who are actively engaged in the writing phase of their research projects. Please note that the Summer Writing School is not intended for candidates in the final phase who have already completed their dissertations.
About the Coach
Dean Vuletic is an accomplished historian specializing in contemporary Europe. He is the author of the book "Postwar Europe and the Eurovision Song Contest" (London: Bloomsbury, 2018), With a PhD from Columbia University, Dean brings a wealth of academic expertise to his role as a writing coach. He has extensive experience in writing instruction, having taught at institutions such as Columbia University, New York University, the European University Institute, and Charles University.
Costs and Practicalities
The DSHCS, the ViDSS and the respective Faculties cover the costs of accommodation, breakfast, lunch, dinner, and the writing coach. Participants are responsible for their own travel expenses. Additionally, there is a nominal cost contribution of € 50, which must be paid in advance. Please be aware that PCs or laptops cannot be provided and participants are expected to bring their own devices. It is also recommended to bring any necessary materials to ensure a comfortable writing experience.
How to apply
Please send the completed form together with a writing sample of the text you plan to work on as ONE PDF file until 15 August 2023 to dshcs.hkw@univie.ac.at